Am I a Good Candidate for Refractive Lens Exchange?
Do you have farsightedness or presbyopia? Relying on prescription glasses or contact lenses to see clearly can be a hassle.
Thanks to modern technology, you no longer have to live with poor vision or the inconvenience of prescription eyewear. If you have high refractive errors and are not a good LASIK candidate, refractive lens exchange (RLE) also known as clear lens exchange, can offer the perfect solution.
RLE is a vision correction procedure that has allowed millions of patients to attain 20/20 vision or better without needing contacts or glasses. Keep reading to learn more about RLE and determine if you qualify for the procedure.
What is Refractive Lens Exchange?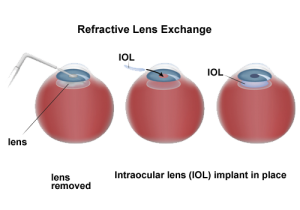 RLE is a vision correction procedure that removes your natural lens and replaces it with an intraocular lens (IOL). Refractive lens exchange is quite similar to cataract surgery.
However, in RLE, patients may not have cataracts yet or are early cataract patients. The natural lens removed during the procedure may still be clear.
Your cataract surgeon at Desert Vision Center replaces a cloudy, cataract-affected lens with a clear IOL during cataract surgery. Patients can enjoy sharper and clearer vision after RLE with less dependence on prescription glasses or contact lenses.
RLE vs. LASIK
LASIK is one of the most popular options for correcting farsightedness, nearsightedness, and astigmatism. The vision correction procedure fixes refractive errors by permanently reshaping the cornea.
This allows your cornea to bend correctly and focus light on the retina. Unlike LASIK, RLE corrects presbyopia and degrees of farsightedness or nearsightedness with impressive outcomes.
Who is a Good Candidate for RLE?
You may be an ideal candidate for refractive lens exchange if you:
Are Over 45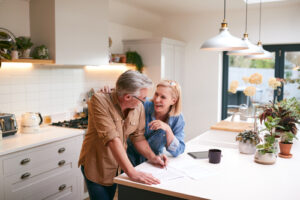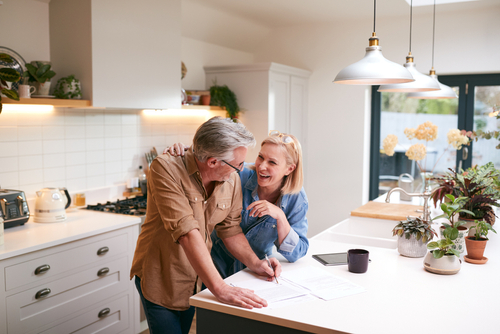 Refractive lens exchange may be suitable for you if you're over 45. Unlike LASIK, RLE can allow both eyes to see when completing both near and far vision tasks.
Have Stable Vision
You need stable vision with no changes in your glasses or contact lens prescription for at least two years to qualify for RLE.
Are in Good Overall Health
Generally, you should be free of health conditions that can interfere with the success of RLE.
Have Refractive Errors
Refractive errors happen when your eye is an irregular shape, making it difficult to see clearly. If you have moderate to high farsightedness or presbyopia and want to enjoy improved vision at multiple distances, RLE may be a good option for you.
The best RLE candidates have refractive errors of more than -6.00 diopters if you're nearsighted or +3.00 diopters if you're farsighted.
Don't Qualify for LASIK
Refractive lens exchange can be a great alternative if you're not a good candidate for LASIK due to age or other reasons.
Have Healthy Eyes
One of the requirements to have RLE is having healthy eyes without a history of eye disease.
Have Thin Corneas
For procedures like LASIK, vision correction occurs by creating a flap in the cornea and removing corneal tissue. When your cornea is too thin, it could lead to vision problems and serious complications.
Luckily, refractive lens exchange can be an alternative if you have thin corneas and still wish to enhance your vision.
Have Early Cataracts
Do you have poor vision and the early signs of cataracts simultaneously? You can choose to have RLE.
Having RLE ensures that you won't need cataract surgery. Instead, you can see clearly and never have to deal with cataracts making it more challenging to perform routine, everyday tasks.
Have Presbyopia or Farsightedness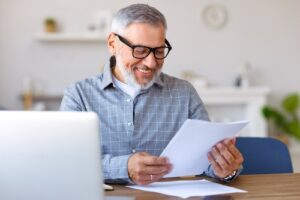 Presbyopia occurs when the natural lens in your eye loses its flexibility and elasticity. The age-related vision condition makes it hard to see things up close, like menus and your phone.
While LASIK can address different refractive errors, it doesn't treat presbyopia. Refractive lens exchange may be the best option if you have presbyopia.
RLE can also be used to address farsightedness. Farsighted people can't see close-up objects clearly but can see well at far away distances like presbyopia.
Benefits of Refractive Lens Exchange
If you're a good candidate for refractive lens exchange, RLE offers a range of benefits, including:
Freedom from Prescription Eye Wear
After RLE, you may have less dependence on glasses and contacts. You may no longer find that you no longer need to use them once you've had a refractive lens exchange.
Permanent Results
Refractive lens exchange improves your vision permanently. The artificial lens implants never need replacing. Nobody will know you have an IOL except for you.
No Need for Cataract Surgery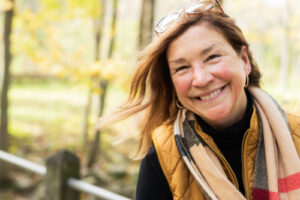 Refractive lens exchange involves removing your natural lens and replacing it with an artificial lens. Fortunately, artificial lenses never degrade or form cataracts.
Once you have RLE, you won't have to worry about having cataract surgery in the future. Instead, you can look forward to improved vision, which many patients say is the best vision they've ever had.
Less Corneal Disturbance
Procedures such as LASIK, SMILE, and PRK treat refractive errors by reshaping the cornea and removing a small amount of corneal tissue.
During refractive lens exchange, tissue in your cornea remains intact.
Faster Recovery
You'll notice an improvement in your vision after having RLE. Most patients can resume their normal activities, including driving, within 1-2 days following refractive lens exchange.
Enjoy Clear Vision with Refractive Lens Exchange
Are you tired of living with the frustrations of poor vision? If you want to eliminate or reduce your dependence on glasses or contacts, RLE may be the solution you're looking for.
At Desert Vision Center, Dr. Tokuhara offers state-of-the-art vision correction procedures, including RLE, to help you achieve visual freedom and live your best life. Discover if refractive lens exchange is a good fit for you by scheduling an appointment at Desert Vision Center in Rancho Mirage, CA, today!