Dry Eye Disease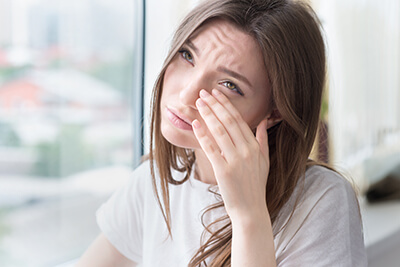 The Southern California Desert is one of the driest places on Earth. It is essential to have dry eye disease optimized prior to cataract surgery. In 2019, the ASCRS Preoperative OSD Algorithm was adopted by the American Society of Cataract and Refractive Surgery (ASCRS Cornea Clinical Committee) and provides clear guidelines for diagnosing and treating ocular surface disease prior to cataract surgery. ("An algorithm for the preoperative diagnosis and treatment of ocular surface disorders" Journal of Cataract & Refractive Surgery: May 2019 – Volume 45 – Issue 5 – p 669-684). Finding solutions for Dry Eye Disease is more important now than ever for cataract patients. Our program at Desert Vision Center has the ability to change peoples lives, incorporating state-of-the-art diagnostic, holistic, and therapeutic options available.
On your initial examination, core dry eye metrics are taken and a thorough eye examination is performed. If there is any suspicion of other co-morbidities, further testing may be completed during your visit. Desert Vision Center is a CLIA approved laboratory center certified for dry eye tear testing through CMS.
Treatment options are customized based on your dry eye test results. At Desert Vision Center, we understand that not every patient with dry eye disease requires long-term prescriptions. Many patients can have long-lasting dry eye relief with holistic alternatives, and in-office procedures.
What are the symptoms of Dry Eye?
Redness and Tearing
Eye Fatigue
Grittiness
Fluctuating Vision
Intolerance to contact lenses
History of eye surgery, including LASIK
What are the treatment options for Dry Eye?
Over-the-counter artificial tear drops, punctal plugs, and prescription medication with Restasis eye drops have been the mainstay of treatment for the past decade.  However, new advances in treatment have been developed that provide patients and eye doctors new options to manage dry eye disease.  Newer therapies are available at Desert Vision Center that go far beyond the old "Plugs and Drops" approach.
Micro-Blepharo-Exfoliation: BlephEx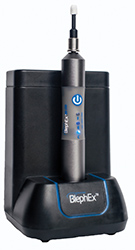 BlephEx is a painless office procedure where a medical grade microsponge exfoliates and removes the debris and biofilm that congests the surface of the eyelid margin and meibomian glands. The procedure lasts 6-8 minutes and may be repeated at 3-6 month intervals.
Meibomian Gland Thermal Pulsation: LipiFlow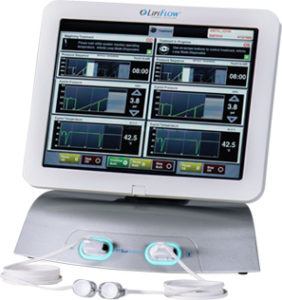 A healthy tear film is maintained by the secretions of lipids by accessory Meibomian glands on the eyelid. Because lipids stabilize the tear film, any disruption in the Meibomian gland function results in increased destabilization and evaporation of the tear film. An office procedure, called LipiFlow, clears obstructed meibomian gland contents. Maximum results of the therapy are achieved 6-8 weeks after the procedure and most patients have sustained relief for 12-36 months.
Intense Pulsed Light: IPL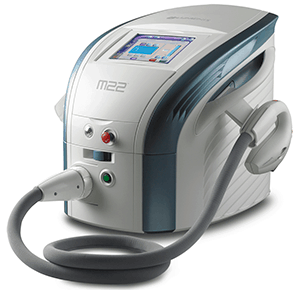 Intense Pulsed Light (IPL) targets the major source of inflammation that threatens the eyelids in patients with dry eye, meibomian gland dysfunction, and ocular rosacea. IPL closes the blood vessels that transport inflammatory cytokines that cause chronic blockage of the meibomian glands. Once the inflammation and blockage is treated, the meibomian glands can begin to start working again, creating a healthier tear film. IPL is performed in a series 3-4 monthly sessions with re-treatments as necessary.
Advanced Therapy
For severe dry eye patients, biological therapies may be recommended. Biological treatment may include amniotic membrane graft therapy and autologous serum eye drops.  Ask you doctor if these treatment options are right for you
If you are considering cataract surgery and have dry eye disease, contact Desert Vision Center for a cataract dry eye disease consultation.