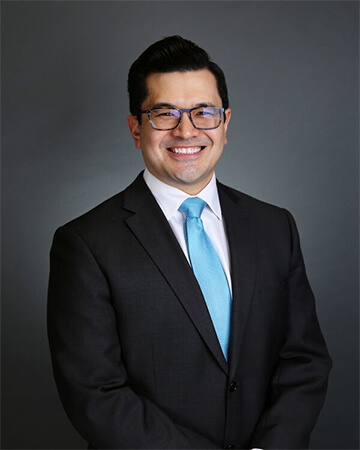 Dr. Tokuhara is a Board Certified Ophthalmologist and a Fellowship-Trained Retina Specialist.
He graduated from the University of Hawaii John A. Burns School of Medicine in 2005 and completed internship at Queen's Medical Center. In 2006, Dr. Tokuhara went on to ophthalmology residency at Loma Linda University where he studied under the mentorship of Dr. Howard Gimbel, one of the leading cataract and refractive surgeons in the world. After residency, Dr. Tokuhara's passion for complex diseases of the eye prompted him to pursue a Retina Fellowship at Loma Linda University. His research on topics including macular hole surgical repair, toric intraocular lenses for cataract surgery, and peri-operative pterygium management has been published in numerous peer reviewed journals and presented at academic conferences nationwide.
Dr. Tokuhara has been highly involved in training other cataract surgeons in Southern California. In 2010, he was appointed as clinical instructor at Loma Linda University School of Medicine. In 2012, he co-founded the Arrowhead Regional Medical Center Ophthalmology Residency Program, providing one-on-one training to young cataract surgeons. Now, almost a decade later, his trainees utilize his specialized surgical techniques helping to restore vision to patients all over the country.
For 7 years, Dr. Tokuhara provided exceptional ophthalmology care at Arrowhead Regional Medical Center, the second busiest trauma center in California, and the only burn center for San Bernardino and its surrounding counties. There, Dr. Tokuhara performed the surgical ophthalmic reconstruction and repair for victims of gun violence, knife trauma, and high-degree burns, using advanced biotechnology grafting techniques. During his tenure at Arrowhead, Dr. Tokuhara led the Retina Service at the Neonatal Intensive Care Unit, providing the highest level ophthalmology care to critically-ill premature infants on advanced life support.
In 2016, Dr. Tokuhara began his solo private practice in Rancho Mirage where he focuses on the clinical treatment of retina disease such as macular degeneration and performs premium cataract surgery using state of the art technology, such as iTrace, ORA, LenSx femtosecond laser, Optos Retina Angiography, and Heidelberg Optical Coherence Tomography. In 2018, Dr. Tokuhara established the Dry Eye Center of Excellence at Desert Vision Center, incorporating cutting-edge technology with Meibomian Dynamic Imaging and Neurostimulation, to meet the growing demand for patients with Dry Eye Syndrome seeking improved quality of life.