Keith G. Tokuhara, M.D.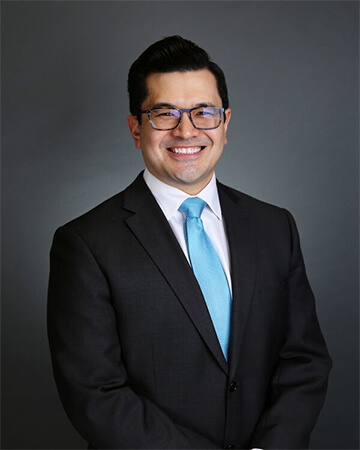 Eye Doctor in Rancho Mirage
Before starting medical school, he was Valedictorian of his High School, Advanced Placement National Scholar, Drum Major, and a full-tuition UC Regents Scholar with a Major in Biology and Minor in Philosophy. In 1999, Dr. Tokuhara was awarded the Golden Key International Honor Society Outstanding Senior Award. He earned the University of California President's Undergraduate Research Fellowship Award for his work on Alzheimer's disease. He performed his senior French Horn recital, earning him the UC Gluck Music Fellowship Award.
As one of the youngest students in his class, he graduated from the University of Hawaii John A. Burns School of Medicine in 2005 and completed internship at Queen's Medical Center. In 2006, Dr. Tokuhara went on to ophthalmology residency at Loma Linda University where he studied under the mentorship of Dr. Howard Gimbel, one of the leading cataract and refractive surgeons in the world. After residency, Dr. Tokuhara's passion for complex diseases of the eye prompted him to pursue a Retina Fellowship at Loma Linda University.
Find Out if You're a Candidate for Cataract Surgery
Dr. Tokuhara's international medical and surgical experience includes work done in the Pacific. In 2002, he worked with patients with infectious tropical disease in the Philippines at San Lazaro Hospital. In 2008, he was a volunteer surgeon as part of a Canvasback Mission Team that cured over 80 blind patients with advanced cataracts in Micronesia on the island of Yap. In 2010, he was part of a Loma Linda University team that travelled to Guam to provide subspecialty retina and surgical care to the island.
His research includes macular hole surgical repair, toric intraocular lenses for cataract surgery, and peri-operative pterygium management. In 2008, he presented the initial data and successful results of the first 50 Loma Linda patients treated with the astigmatism correcting toric lens implant at the Association for Research in Vision in Florida. He is a member of the American Society of Retina Specialists (ASRS), the American Cataract and Refractive Surgery (ASCRS), and the American Academy of Ophthalmology.
Dr. Tokuhara has been highly involved in training other cataract surgeons in Southern California. In 2010, he was appointed as clinical instructor at Loma Linda University School of Medicine. In 2012, he co-founded the Arrowhead Regional Medical Center Ophthalmology Residency Program, providing one-on-one training to young cataract surgeons. Currently, Dr. Tokuhara is an Ophthalmology board examiner for Loma Linda University, routinely teaches Eisenhower Medical Center Residents during clinical elective rotations in his private office, and has provided academic lectures for Eisenhower Residents at the Annenberg Center.
His book, "Cataract: A Guide for Perioperative Management" was published in 2018. His surgical techniques for managing complex cataract surgery in patients with floppy iris syndrome were presented at the American Society of Cataract and Refractive Surgery (ASCRS) annual meeting in 2019. Locally, he has been at the forefront of surgical innovation in Coachella Valley: The first surgeon in the valley to successfully perform KDB Goniotomy, a minimally invasive surgery to treat glaucoma (2018). The first in the valley to establish a Dry Eye Center of Excellence with a CMS approved laboratory for dry eye disease (2018). The first surgeon in the valley to successfully implant the trifocal PanOptix Lens implant (2019). The first ophthalmologist to perform simultaneous, bilateral clear lens exchange surgery with PanOptix (2019). The first surgeon in Coachella to implant the Vivity Lens (2020).
For nearly a decade, Dr. Tokuhara provided exceptional ophthalmology care at Arrowhead Regional Medical Center, the second busiest trauma center in California, and the only burn center for San Bernardino and its surrounding counties. There, Dr. Tokuhara performed the surgical ophthalmic reconstruction and repair for victims of gun violence, knife trauma, and high-degree burns, using advanced biotechnology grafting techniques. During his tenure at Arrowhead, Dr. Tokuhara led the Retina Service at the Neonatal Intensive Care Unit, providing the highest level ophthalmology care to critically-ill premature infants on advanced life support.
In 2016, Dr. Tokuhara began his solo private practice in Rancho Mirage where he focuses on complex cataract surgery using advanced technology and was awarded Top Doctors consecutively from 2019 through 2023 by Palm Springs Life. He is happily married with three young children.